Hotel Info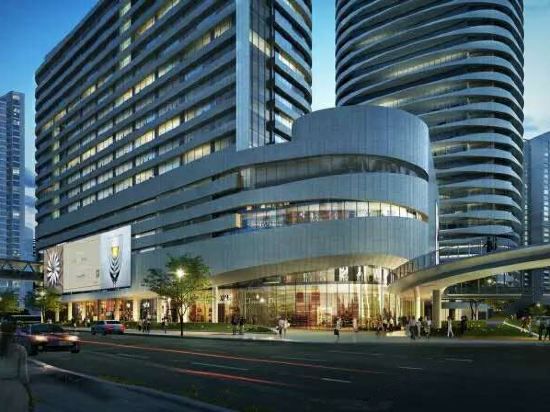 H' Elite Hotel Guangzhou(Huaxuanli Hotel)
is located in the golden center axis of the Pearl River New Town in Guangzhou. It is in all directions. The subway line and the APM meet each other. It is convenient to travel.
The hotel quotes Yuanda's original electrostatic dust removal technology to ensure that the PM2.5 index of indoor air is always less than 10, healthy air, breathe, and ensure that you enjoy fresh air with high oxygen content like a virgin forest.
The hotel adopts Xiaomi smart hotel guest control system, using wireless sensors, low carbon, environmental protection, and comfort. It realizes WeChat unlocking, cardless power extraction, intelligent automatic control of air conditioning, intelligent adjustment of lights and other functions.
The guest rooms are equipped with the internationally-known brand Stefford bedding. Its density is as high as 300-500 pieces / inch and yarn count is 120s, so you can enjoy a comfortable sleeping experience.
During your stay at the hotel, all hotel staff will be happy to provide you with warm, meticulous and professional services. At the same time, we hope that you can give us valuable opinions, suggestions and instructions in order to make the hotel's work better.